Making Good Parts Better
Want improved performance from your high-value precision machined parts? View our studies to see how time and again we've helped companies move forward in their fields. The stories told here provide vivid looks at what each had in mind. See if their aspirations parallel yours. Endeavor with us and our top members will accompany you personally in your quest for next-level performance. From test part to validation to establishing just the right production recipe — we not only care about producing good parts for you, we commit to making good parts you have, perform even better.
Self Aligning - Head Loader Block
Industry: Disk Drive (Storage Disk)
Challenge: To prevent 'crashes' by enabling reliable loading and unloading of Read/Write suspension arms (used for burnishing the disks) during mass production of disk drive storage media.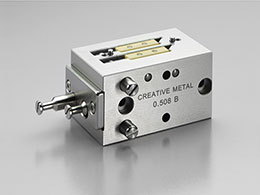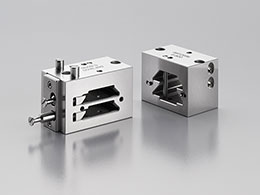 ---
High Yield - BCL Extender
Industry: Disk Drive (Head Gimbal Assy)
Challenge: To increase yield by having greater control over flexural bending (of the ferrite core material) during mass production of disk drive Read/Write heads.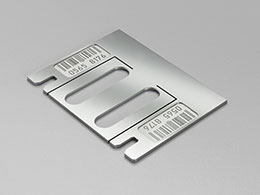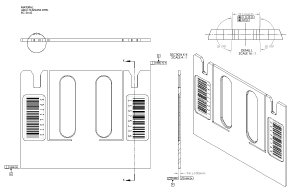 ---
Ultra Precise - Calibration Standard
Industry: Metrology
Challenge: To achieve 'zero error' in manufacturing to qualify this 'Gage' as a suitable standard for calibrating its parent machine in the field.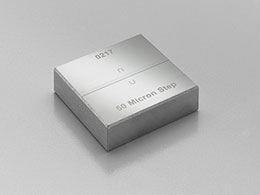 ---
Reliable Purity - PF Tube
Industry: Medical Sciences
Challenge: To eliminate 'carry-over' that may otherwise occur when streaming one sample batch of human cells after another.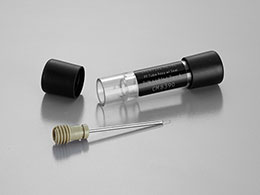 ---
Exact Alignment - Holder with Cylinder
Industry: Medical Sciences
Challenge: To achieve part-to-part alignment (positioning accuracy) so that a liquid 'flow path' is established in just the right way.